Our Story
A local family serving Sacramento since 1991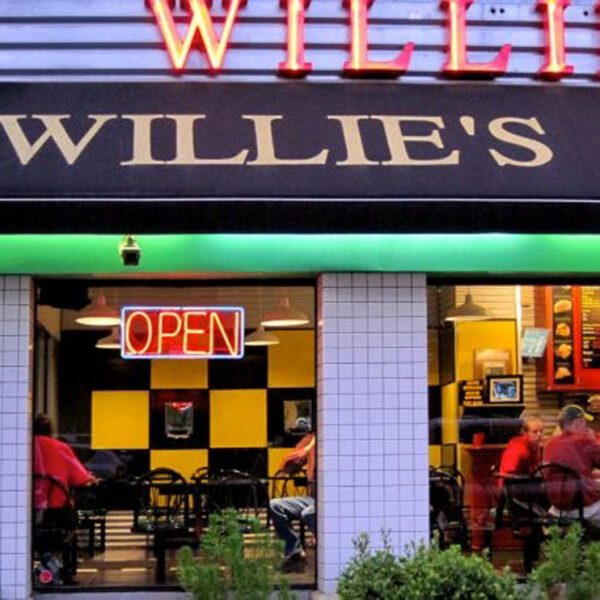 Original Willie's
Born and raised in Sacramento, Bill and Stephanie Taylor, went to college in LA. The Original Tommy's Burgers chili became such an obsession that they'd often bring a quart of the famous chili back to Sacramento. After moving back in 1984, they never forgot that chili. Inspired by both Tommy's and another famous LA chain, Bill decided to bring both burgers north and created Willie's in 1991. Like Tommy's, Willie's strives to provide both high quality and reasonable prices, made-to-order with fresh ingredients.
The original store at 16th and Broadway has a bit of the flavor of the original Tommy's without having to stand in a parking lot eating at narrow shelves next to pigeons.
One of the first late-night spots in Sacramento, find chefs relaxing after their shifts, and when the Legislature is in session, find your representatives waiting in line. Everyone has always been welcome at Willie's.
Fun fact: while Angelenos argue about who has the best chili in LA: Pinks or Tommy's, it's all the same chili.
Willie's Arden
The second Willie's opened in Folsom but when a location nearer Sacramento became available, Willie's moved to the corner of Arden Way and Fair Oaks Blvd. in Carmichael.  Opening in 2004, it serves three area high schools, along with families and other burger fans. Willie's is now welcoming second and third generations, and expanding the menu to include seasonal salads, craft beer, local Sierra Foothill wines, and new treats.
Arden Willie's is on the bluff of the old American River and ___ mile from Sacramento's premier recreation and wildlife viewing, the American River and River Bend Park. Willie's is a popular spot for cyclists, runners and all those who enjoy the remarkable 23-mile trail between downtown and Folsom.
Possible paragraph re next generation kid's involvement in Arden, as each wishes.
Fun fact: customers love our 14% real ice cream shakes and order fewer when it gets too hot, not too cold.
Historic Willie's
All three of the Taylor kids grew up working at Willie's. While each pursued different careers, Greg Taylor and his family opened a Willie's in Historic Old Sacramento in 2016, near  Sacramento's famous Gold Rush waterfront and the California State Railroad Museum. Drive, bike, walk or come by boat.